About Burleigh Heads
Burleigh Head is truly a marvel of nature, crafted by the powerful forces beneath our feet over millions of years. Molten lava from Mount Warning's eruptions formed this picturesque headland and Point Danger, creating diverse rock types that have shaped the local landscape and its flora & fauna. For decades now, Queensland University geologists and students alike have been discovering all sorts of intriguing specimens in Burleigh Head – making it an educational gem along with being one of Australia's most captivating natural wonders!
Whether you're looking for a family-friendly day out or an evening of hip dining and people-watching, Burleigh Heads has something to offer everyone. Popular attractions include the towering pine trees that line The Cove beachfront as well as Surfers Paradise's golden surf breaks, ideal for fishermen and early morning paddles alike.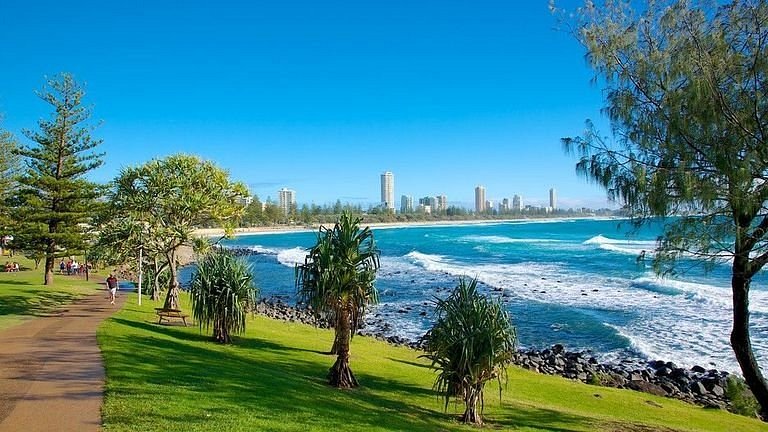 What to do at Burleigh Heads
Spend some time soaking up the relaxed atmosphere of Burleigh Heads, a Gold Coast favourite. Here you can explore a vibrant community filled with everything from delicious eats and great spots for surfing or swimming to unique boutiques, galleries and more! Step off the beaten path into an unforgettable laid-back experience only found in this sun-drenched Queensland town.
Burleigh Heads offers a wealth of activities for the adventurous and nature-loving alike. Wave chasers are welcome to take on its reliable swell, or join pro surfer Cheyne Horan's surf school if they need some help getting started. Those looking to stay dry can simply grab a seat at Burleigh Point and admire the view – locals gather here nightly as dusk approaches with their own sundowner in hand! Tallebudgera Creek is also nearby; ideal for tykes who want get wet but remain safe under parental supervision, while all ages can explore neighbouring Burleigh Heads National Park together.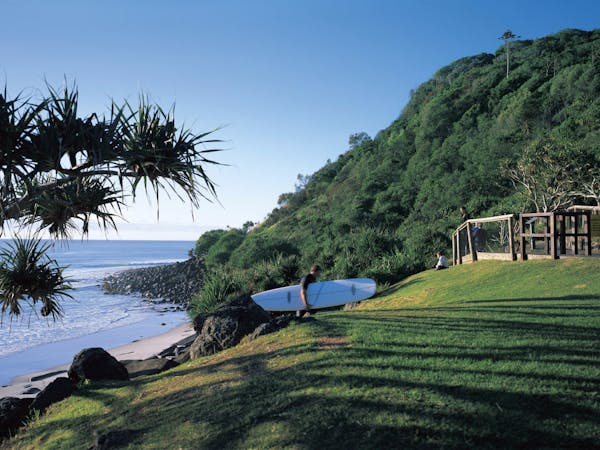 One local company in Gold Coast that is involved in this tourist attraction:
Name: Patios Gold Coast Experts
Address: 19 Calabro Way, Burleigh Heads QLD 4220
Phone: (07) 5638 1249